Every day we go about our lives, we get up take our showers, wash our clothes and dishes, every time we turn on a faucet, water comes out. If you're anything like me there have been times that you turn that faucet and water hasn't come out. It's inconvenient and maddening, but what if it was the new normal. If you woke up one morning and the shower didn't work and neither did the lights. You groan in frustration and pick up your cell phone, the screen is blank and won't turn on. Whatever the circumstances, the point is that we need on average between 2 and 3 liters of water per day. If you're not lucky enough to have your own well, where is it going to come from if the water stops flowing? Even discounting the run on the grocery stores to buy every last drop, what happens when that's gone?
In an emergency situation, you can dig a hole in the ground, put a cup in the bottom and cover the hole with black plastic and put a small pebble or weight on the plastic above the cup and condensation will roll down the plastic and collect in the cup, but that won't produce 3 liters per day.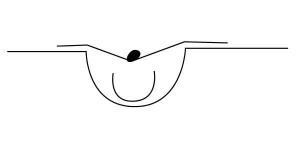 I'm lucky enough to have multiple fresh bodies of water near my home. All I need is a filtering system and I'm golden! Let's talk about some filtering systems.
There are hundreds if not thousands of commercially available water filtration systems, but over time filters lose their effectiveness and must be replaced or replicated.
The 5 steps of water filtration are:
Screening, Water is passed through a screen which removes large debris. Water pulled from a ground source may not need this step.
Coagulation, alum and other chemicals are added to the water which cause Floc or sticky particles that attract dirt and contaminants, which sink to the bottom of a storage tank.
Sedimentation, water and floc flow into a sedimentation tank where the floc falls to the bottom
Filtration, the water is then passed through gravel, sand and perhaps charcoal.
Disinfection, chlorine or other disinfecting chemical is used to kill micro organisms and keep the water safe to drink. If using ground water this maybe to only step needed.
In a SHTF or emergency situation CPVC marked NSF-61 or NSF-PW has been tested to be safe for drinking water,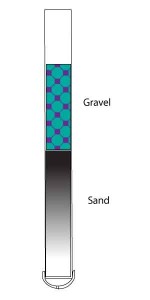 use a piece about 4 inches in diameter and about 4 feet long. Put a rounded cap on one end with a hole drilled in the middle. Put about 2 feet of sand in the bottom and 1 ½ feet of gravel on top of that, leaving about a foot of room on the top to pour water in, and poof instant water filter.
Use 8-16 drops or ¼ teaspoon of chlorine bleach to 1 gallon of water for the disinfection of filtered water, or 2% tincture of iodine at 5 drops per 1 quart of filtered water. In the absence of these chemicals boil water at a full rolling boil for 1 minute.
Here is a great article on drilling your own well.