In the United States, 80.7 percent of the population lives in an urban area, according to the 2010 census which is the latest census data available. Many of us would love to live on our own plot of a thousand acres, off grid and self sufficient or our own private island, but for most of us it's just not a reality. When life gives you lemons, you can just be sour, or you can look at the bright side, take stock of your resources and make lemonade. If you are like me and although you would truly prefer to live on a mountaintop somewhere, but due to the circumstances you find yourself in, created by the choices you've made over your life thus far; your preference has to take a backseat to the realities and responsibilities of the life that you have created. Just because you work and live in an urban area, doesn't mean you're any more or less vulnerable than the person that lives on the mountain.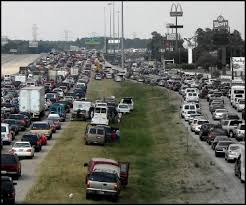 In the city you don't normally have to worry about wolves or bears, but there is the potential of human predators that can cross your path. When living in the city there are two different times of concern: everyday life and life after TEOTWAWKI. Generally speaking in everyday life, minimizing your chance of becoming a victim can be done through situational awareness, attitude, and body language. One thing about living in or near the city; if you want to protect your family and prepare for any emergency, embracing technology is a necessity.
One night last May the wife and I were sitting in an upstairs room of our house that overlooks our driveway, watching a movie. The following morning, my wife got in her car to find out it had been burglarized! They didn't take a whole lot, just a few CD's, a box of .380 ammo and her garage door remote.
I zeroed out all the garage door codes and paired new remotes and installed a day/night vision HD security camera system. Lesson learned, no matter how nice the neighborhood, there is always the potential for theft. Another thing that I am in the process of doing is converting my home to a smart home system, utilizing the z-wave and zigby technologies as well as wifi. I have a hardwired security system but want the added flexibility of a wireless system.
Other basic steps for hardening your home against intruders:
Doors, make sure all your exterior doors are solid core and deadbolts go without saying. Take the screws out of the existing plates in your door jams and replace them with 3 inch screws, do the same with the hinges. The longer screws will go through the door jam and into the double studs inside the wall on each side of the door. If the hinges face outside replace them with hinges that the hinge pins are not removable. Consider installing a separate steel security door in addition to other external doors.
Windows, during normal life there isn't much you can do except lock them and have window sensors and breaking glass detectors, unless you want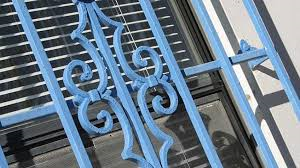 to live with bars on your windows. However, you can precut plywood for each of your windows. In the event of a storm or an SHTF event you will have the plywood sheets cut and labeled; use 3-3 ½" hex head lag bolts with washers to bolt them to the studs and plates inside the wall around the window opening.
Security lights and motion sensors are a big deterrent for criminal activity. Turn on the lights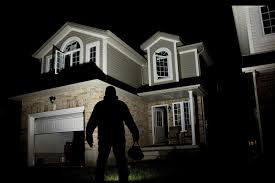 and the cockroaches run for cover. Inexpensive exterior lights can be purchased with motion sensors attached from most hardware stores.
Monitored security systems and their signs are also a huge deterrent. Actually it's the signs that scare off the bad guys. Actually the average response time of police to a 911 call in the U.S. is 10 minutes, if they come at all to a house alarm. In cities like Los Angeles or Salt Lake police won't respond to home alarms unless they have an eye witness like a private security company.
In an SHTF event, more often than not the best course of action is to shelter in place, unless like in the case of a storm or other emergency where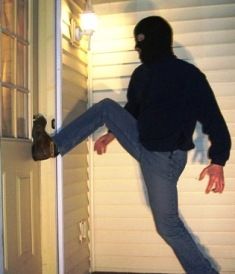 competent governmental agencies have called for an evacuation. If after such an event, a real and legitimate government has not been reestablished in the area, you may need to defend borders until such time as it has been reestablished. In that case, what you have or more accurately what people think you have can make you a target. In an urban area your greatest threat is the rest of the starving, sick and scared population.
Another thing about an urban area is the plethora of resources in a post TEOTWAWKI event. While there is game to hunt in the country, in the city and surrounding area there are rail yards, steel plants, lumber yards, warehouses, cold storage, dry storage and many other places, even national guard armories in a post apocalyptic world.