According to international law, all sea bordering countries are allowed to claim 12 miles off their coast as their sovereign water. Outside 12 miles from every country is considered international waters and can be used by any other country for any internationally legal use. With every rule there are always exceptions. One such exception is that if the sea lane is less than 12 miles wide and there is international water on either side of the sea lane, free travel must be allowed. There are other exceptions as well, but the primary one that I want to discuss is when a country tries to claim more than the 12 miles. This is pretty common because the 12 mile limit is supposed to follow the coastline, however sometimes a country will have a gulf that exists adjacent to their  country and although they're only entitled to 12 miles off their coast they will claim the whole gulf. After a period of time, that country will then go to the United Nations and claim that since no other countries use that waterway, it should be internationally recognized as theirs.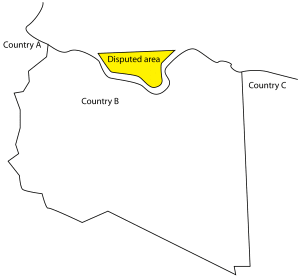 In places where there are internationally contested waters the US Navy will periodically conduct Freedom Of Navigation (FON) operations. Where a ship will navigate through the contested waters and their movement will then be sent to the UN to prove that it is indeed not undisputed water and that other countries do use it. You may be thinking right now that it's not their place, why doesn't the US just mind their own business? Great question let me give you an example. Say Country B claims the whole gulf instead of just the 12 mile limit. If left undisputed, the fishermen from countries A and C couldn't fish the very rich fisheries in the gulf which they should be able to do.
It's all very interesting but, so what? Why am I bringing this up? Well its relevance is very simple. We, all must occasionally conduct FON Ops. I'm not talking about buying a boat and heading to some disputed water. I'm talking about exercising your rights sometimes just because you have the right to do it! I'm talking here about peaceful protest, speaking your mind and letting your voice be heard, carrying a gun if and when you can (NOT ILLEGALLY!),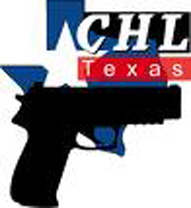 if the police want to look around your property or search your car, make them get a warrant. Look I'm not saying from now on lets all just be argumentative, I'm not saying that at all. Let me relate an experience that happened to me recently.
People that know me can attest that I'm a pretty big gun rights advocate, not that I'm an activist or anything. I just believe passionately in my Second Amendment rights, that it's the 2nd that give the rest teeth, and if it goes away the others will follow. As I've stated before, I live in Texas and have had a Concealed Handgun License for years. For those of you that don't know, as of January 1st 2016, anyone that possesses a CHL in Texas, can now carry an open handgun. In other words, handguns, if carried in a designated manner, no longer have to be concealed. I have a full sized 1911 .45 ACP that I have rarely carried because it's so large that it's difficult to carry concealed, but it's also my favorite gun to shoot and the one that I am most accurate with. When the new law passed, I thought "I will finally get to carry my 1911" and occasionally I do, in a shoulder holster.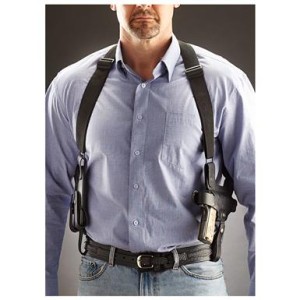 Last week I was shopping in Costco warehouse near my home. I've been a member there for over 11 years and have been in there several times, open carrying since it was legal to do so. I was approached at the back of the store by what turned out to be a manager, who informed me that my gun was not allowed in Costco, I asked if it was because I was open carrying, because they didn't have the required signage prohibiting it. He asserted that all guns were prohibited. To make a very long story short, I left with a refund of my membership fee and vowed I would never go back. I then appealed to the corporate office, hoping that it was just an antigun manager and that I could at least carry concealed in the store.  The response that I got from Costco corporate headquarters was actually more ridiculous than what I was told at the store. I was told that for the safety of Costco guests and staff no firearms were allowed on the premises. I say more ridiculous because most mass shootings happen in gun free zones, so by banning guns they're actually increasing their risk factor.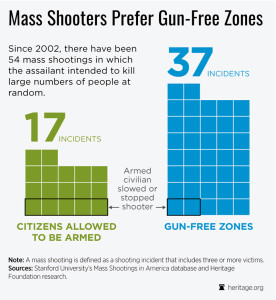 I have been asked by friends and associates why, I didn't just leave and come back either without a gun or just carry concealed. The answer is this: to carry after I have been verbally notified that it is not allowed makes my doing so a crime; to not carry and continue to shop there, requires that I compromise my beliefs and in my eyes at least, put the lives of my family and myself at risk.
Folks, like I said earlier, I'm an advocate. I truly believe more guns make a society safer. To that end, I refuse to do business with companies that don't allow some form of handgun carry. I understand property owners have rights too, if they don't want people walking around their store with a hand cannon on their hip, I will still do business with them if they will allow me (and others) to carry concealed. If, like in the case of Costco, they ban all firearms from their store, I believe their policy is foolish and dangerous and I will spend my money elsewhere. Studies show that 32% of Americans own guns. If those gun owners stopped doing business with companies that are openly hostile to gun ownership, those companies profits would tumble to the point, they would necessarily be required to change their policies or go bankrupt.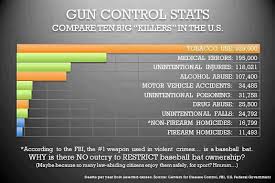 I'm merely using gun ownership as an example; there are many issues out there that people feel strongly about. Take a stand and stop supporting something that you disagree with by blindly going along. Before you start with, one person can't make a difference, you're right, one can't, but it has to start somewhere and if everyone took a stand for what they believe in, then we will make a difference. This includes these Hollywood celebrities that use their popularity to further a cause. If they come out against something you're passionate about, blacklist them. There are several stars that I won't watch a movie just because they're in it! And I'm a big movie fan! I have purchased over 500 movies.
Go out there and exercise your Freedom Of Navigation! Are you having FON yet?